Current affairs 2010 for bank PO exams | Latest quizzes| www.currentgk.com | objective questions| thecurrentaffairs.com | www.currentaffairs.com |www.gktoday.in | SBI | gk questions | current affairs for kids | General knowledge| Competitive exams | Bank
HI Friends Here is 2010
JANUARY AND FEBRUARY CURRENT AFFAIRS QUIZ READY FOR YOU. So take enjoy of these LATEST CURRENT AFFAIRS QUIZ 2010
questions.It is very Important for bank PO exams preparation 2010 These Current Affairs questions will help you in Many Competition Exams and School and college Students can also take Benifit of this August - September Current Affairs Quiz.
THIS IS PART-I EACH PART WILL CONTAIN 30 QUESTIONS-ANSWERS
JANUARY-FEBRUARY PART-I
Now which is the tallest Building in the world?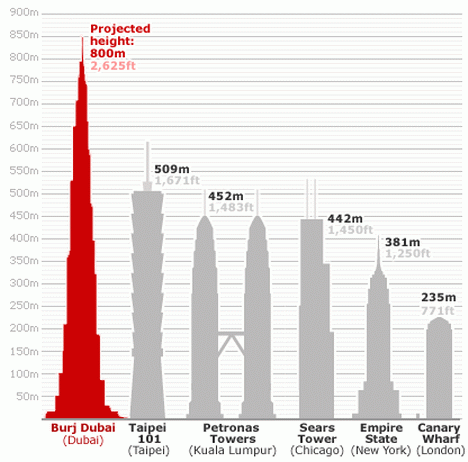 Answer:- Burj tower (828 m) Dubai.
Burj Khalifa formerly known as Burj Dubai is a skyscraper in
Dubai, United Arab Emirates
. Construction began on 21 September 2004, with the exterior of the structure completed on 1 October 2009. Total cost for the Burj Khalifa project was about US$1.5 billion.
Height:
Antenna or spire: 828m (2,717 ft).
Floor Count: 160 habitable floors plus 46 maintenance levels in the spire and 2 parking levels in the basement.
Floor area: 464,511 m2 (5,000,000 sq ft)
2
. Name the Indian who was awarded "honoris causa" by the University of Talca, in Chile.
Answer:-MS Swaminathan
3
.
Hollywood blockbuster "Avatar" becomes the fastest movie ever to rake in $1 billion, faster than any other movie in the history. Who is the director of this blockbuster movie?
Answer:- James Cameron
4
. Who has been declared as the worst-behaved player to play for the Australia in the last 20 years by The Sunday Telegraph?
Answer:-Ricky Ponting
5
. Isaac Schwartz, famous Russian personality who has expired at the age of 86 was associated with?
Answer:-Music
6
. Who has been awarded "IBN Indian of the Year Award" in New Delhi recently?
Answer:-Saina Nehwal
7
. Which country has resumed wolf hunting after a gap of 45 years?
Answer:-Sweden
8
. Who has been appointed as the new CEO of the I-League?
Answer:- Mr.Sunando Dhar
All India Football Federation officially declared that Mr.Sunando Dhar has been appointed as the new CEO of the I-League and he will join from the month of January.
9
. Who has been appointed as "Director-Media to the Prime Minister of India" recently ?
Answer:- Binoy Job
10. Who was named as the Player of the Decade by Goal.com?
Bhaichung Bhutia


11. Which country won the seventh World Team Chess Championship held at the Merinos Congress Centre in Bursa, Turkey from January 3rd till 14th, 2010?
Russia.
Russia won gold, USA won Silver and India got the Bronze medal.

12. One of the most successful R&B(Rhythm and Blue) singers of the 1970s and '80s, passed away recently at the age of 59 after a battle with colon cancer?

Teddy Pendergrass
The five-time Grammy-nominated singer had chart-topping hits in three different decades with 1978's "Close the Door," 1988's "Joy" and 1991's "It Should've Been You," plus well-known songs like "Love TKO," "Two Hearts" with Stephanie Mills and "Hold Me," a duet with Whitney Houston that featured on Houston's 1985 debut album.

13. Which car has selected as the Car of the Year at ICICI Bank-CNBC-TV18 Overdrive Awards 2010?

Tata Nano.

14. Who has been appointed as one of 13 faith advisers by U.K. Communities Secretary John Denham?
Arjan Vekaria, president of the Hindu Forum of Britain.
He has been involved in voluntary work with the Hindu Community in the UK for over 35 years. Born in Uganda, Arjan spent part of his childhood in India before migrating to the UK in the 1970s.

15. British hostage who has been released alive after more than two-and-a-half years in captivity in Iraq by Islamic Shia Resistance, a terrorist organization?
Peter Moore
He was an IT consultant from Lincoln, who was captured in Baghdad in May 2007. Four bodyguards were seized with Mr. Moore. Three were shot dead; the fourth is also thought to have been killed.

16. South Korean steel major which has got final clearance from the Ministry of Environment and Forests recently for acquiring forest land in Orissa for its $12 billion steel plant project?
POSCO
POSCO signed a memorandum of understanding (MoU) with Orissa in June 2005 for the 12 million-tone-capacity steel plant to be built in three phases by 2016, with production scheduled to begin by the end of 2011 at the completion of the first phase.

17. The well known Indian expatriate businessman from Abu Dhabi who has purchased the entire 100th floor of Burj Dubai, the world's tallest tower?
B R Shetty. He is the founder and managing director of the New Medical Centre (NMC) group of hospitals.

18. The country which officially removed a 22 year old entry ban on foreigners living with HIV/Aids recently?
United States of America (USA).
The change came following a US decision in November, removing HIV infection from the definition of communicable disease of public health significance.

19. Which country recently issued an orange alert for heavy fog and snowstorm?
China.

20. The 97th Indian Science Congress is held at?
University of Kerala, Thiruvananthapuram, from January 3 to 7, 2010. This is the first time that the Indian Science Congress is being held at Thiruvananthapuram.

21. Legendary Wildlife conservationist and author who passed away on 1 January 2010, at his home 'Tiger Haven' in the vicinity of the famous Dudhwa National Park in Uttar Pradesh at the age of 92.?
Billy Arjan Singh
Singh, regarded as the godfather of the "Save the Tiger" campaign in India was instrumental in establishing the Dudhwa Tiger Reserve in 1988.He was decorated with several national and international awards including Padma Shri in 1995 and Padma Bhusan in 2006 and J Paul Getty Wildlife Conservation Award. The Uttar Pradesh government had also conferred the Yash Bharti award on him.

22. Who has been named as chairman of International Pepper Community (IPC) for 2009 – 2010?
V.J. Kurian, Chairman of Spices Board, Ministry of Commerce of the Government of India took over from Mr. Odilson Luiz Ribeiro e Silva as Chairman of IPC at the 37th Session of IPC on 3rd December 2009.

23. The alleged drug lord who was arrested by Mexican police, two weeks after his even more powerful brother was killed in a shootout with troops?
Carlos Beltran Leyva
Two weeks ago, his brother Arturo, reputed chief of the Beltran Leyva cartel, was killed in a shootout with Mexican marines in the central city of Cuernavaca.

24. Who has won Sri Lanka's first post-war national presidential election defeating former army chief Sarath Fonseka with 57.9% of the popular vote, according to the country's elections commissioner?
Mahinda Rajapakse
He has won Sri Lanka's first election since Tamil Tiger rebels were defeated after 25 years of civil war and this is his second term in office.

25. On January 28 2010, an International Conference on Afghanistan was held where members of the international community discussed the further progress on the Petersburg agreement from 2001 on the democratization of Afghanistan after the ousting of the Taliban regime. Where was that conference held?
Lancaster House in London.
The one-day conference, hosted by the United Kingdom, the United Nations, and the Afghan government, meant to chart a new course for the future of Afghanistan and brought together foreign ministers and senior representatives from more than 70 countries and international organizations.

26. Which company has been named the 'Technology Pioneer-2010' by the World Economic Forum for developing solar-powered mobile phone base stations, becoming the first Indian telecom infrastructure firm to win the laurel?
Vihaan Networks Ltd (VNL), a Shyam Group company.

27. Which team won their sixth Federation Cup title with a 3-0 triumph over Lajong via penalties in an evenly contested final?
East Bengal.


28. Who is appointed as the Vice-Chancellor of the Cochin University of Science and Technology (CUSAT), Kerala?
Ramachandran Thekkedath.
He is presently working in the Technology Commercialisation office of the University of Utah at Salt Lake city in the US.


29. Winners of "Man of the match award" in the Tri nation ODI series (India, Sri Lanka, Bangladesh).
Ist ODI held at Dhaka between Bangladesh and Sri Lanka on Jan 4, 2010: Tilakaratne Dilshan (104 runs). Lanka beat Bangladesh by 7 wickets.
2nd ODI held at Dhaka between India and Sri Lanka on Jan 5, 2010: Thilan Samaraweera, (105 not out off 106 balls). Lanka won the match by 5 wickets.
3rd ODI held at Dhaka between India and Bangladesh on Jan 7, 2010: M.S.Dhoni, (101 not out off 107 balls). India won the match by 6 wickets.
4th ODI held at Dhaka between Bangladesh and Sri Lanka on Jan 8, 2010: Upul Tharanga, ((118 not out)). Lanka won the match by 9 wickets.
5th ODI held at Dhaka between India and Sri Lanka on Jan 10, 2010: Zaheer Khan, (3wickets for 38 runs). India won the match by 8 wickets.
6th ODI held at Dhaka between India and Bangladesh on Jan 11, 2010: Virat Kohli, (102 not out off 95 balls). India won the match by 6 wickets.
7th ODI(Final of the Tri Nation series) held at Dhaka between India and Sri Lanka on Jan 13, 2010: Nuvan Kulasekhara, (4 wickets for 48 runs). Sri Lanka won the match by 4 wickets.

30. Who won the man of the series award in the Tri nation Tournament (India, Sri Lanka, Bangladesh) held in Dhaka, Bangladesh?
Kumar Sangakkara

JANUARY-FEBRUARY PART-I
JANUARY-FEBRUARY PART-II
JANUARY-FEBRUARY PART-III
JANUARY-FEBRUARY PART-IV
JANUARY-FEBRUARY PART-V