Current affairs quizzes, Current affairs questions with answers, Current affairs question quiz,Latest questions and answers, bank exam preparation material, Bank PO preparation 2010, Bank exam material 2010, Current affairs of june 2010, June and July 2010 current affairs quiz, June/July current affairs 2010, Current affairs of india
Hi Friends
There are
June 2010 and July 2010 Current affairs questions with answers
, These
June and July latest questions and answer
will help you lot in prepare for competitive exams.
Current affairs quiz
is great way to success in
Entrance exams
.
One request to all of you: Please put comments if you like this article(Current affairs quiz).
Following are the Current Affairs July 2010
JUNE-JULY PART-I
1. Who was chargsheeted on July 20, 2010 for passing secret info to ISI ?
Answer: Madhuri Gupta
Delhi Police today chargesheeted disgraced diplomat Madhuri Gupta accusing her of passing secret information to Pakistan's ISI during her posting in Islamabad. Gupta, who was arrested in April, has been accused of being in touch with two ISI officials, Mubshar Raza Rana and Jamshed.
2. ———————— seed extract has anti-diabetic properties says a pharmacology professor at the University of Montreal's Faculty of Medicine.
Answer: Cashew seed
Cashew tree products have long been alleged to be effective anti-inflammatory agents, counter high blood sugar and prevent insulin resistance among diabetics.
July 19, 2010:

3. Why did TDP made bandh on July 19, 2010 ?
Answer: TDP bandh was made to protest the arrest of party chief N Chandrababu Naidu, who began a hunger strike against Maharashtra stopping his visit to the Babhli barrage site.

4. Who was the former minister surrenderd on July 3, 2010 in connection with the death case of Nadia Torrado (Friend) ?
Answer: Former Goa minister Pacheco surrenders on Nadia death case
Nadia death case: Former Goa minister Pacheco surrendersFormer Goa tourism minister Francisco "Mickky" Pacheco, charged with culpable homicide following the death of Nadia Torrado, was underground for nearly a month as the police began to look for him.
5. Which party demanded marriageable age of girls and boys to be lowered to 15 and 17 respectively in Haryana.
Answer: Jat Mahasabha, khap representative
According to Om Prakash Mann, Haryana president of All India Jat Mahasabha, the demand will be discussed at a sarv khap panchayat on July 17 at Meham Chaubisi Chabutara in Rohtak. The demand was raised at a meeting of khap representatives at Dhanana village.

6. Which EU nation held interest rates on hold at a record low of 0.5% for the 15th month in a row?
Answers : UK
7. Who was the IPL chief suspended and filed Rs 1200 crore fraud case by BCCI ?
Answer: Lalit Modi

8. New Rupee Symbol of India or Indian Rupee Symbol represents ?
Answer: A mix of the Devanagri 'Ra' and Roman 'R', to become the fifth currency in the world to have a distinct identity.

9. What was The world's only antivirus browser ?
Answer: Epic Browser
10. Kadapa district named ———————-
Answer: YSR district
Andhra Pradesh government on July 8, 2010 renamed Kadapa district as YSR district on the birth anniversary of late chief minister Y S Rajasekhara Reddy, who was popularly known by his initials.
11. Who is the winner of the adidas Golden Shoe award in Fifa World Cup 2010 ?
Answer: Thomas MUELLER

12. Hong Kong police busted an illegal gambling syndicate taking bets worth HK$100 million on what?
Answers : World Cup matches
13. Who was the first matriculate from the tribe in forests Orissa ?
Answer: Baya Mankidia
Baya Mankidia (16) trekked 13kms daily and fought odds to do Orissa's Mankidia nomadic tribe.

14. CEO of Deutsche Bank?
Answer: Anshu Jain

15. Who is the Former India hockey star attacked umpire ?
Answer: Sunil Ekka
Former India hockey player Sunil Ekka, playing for Army XI, lashed out with his hockey stick at veteran umpire RS Suriya Prakash, leaving the latter seriously injured.

16. Who is the Cricketer decided and wants to have his blood used on a page of his autobiography to be released in February next year (Feb 2011) ?
Answer: Batting star Sachin Tendulkar

17. AICC president Sonia Gandhi' s Birthday is on ?
Answer: June 19

18. Who was the PM want to hold bilateral talks with Prime Minister Manmohan Singh after the end of the G20 summit
Answer: Canadian Prime Minister Stephen Harper announced on Friday he will hold bilateral talks with Prime Minister Manmohan Singh after the end of the G20 summit.
19. Who was the Bollywood Actress married at the age of 41 years on June 18, 2010 ?
Answer: Manisha koirala
20. 2010 ESPY Award Winners (ESPN)
Answer: Click here for 2010 ESPY Award Winners – http://www.indiasummary.com/2010/07/15/arthur-ashe-espy-courage-award-2010-espy-nominations-2010-espy-award-winners/
21. Who recieved Arthur Ashe ESPY Courage Award in 2010 ?
Answer: Ed Thomas's family
22. Who is the winner of the Best Young Player Award award in fifa 2010 ?
Answer: Thomas MUELLER

23. Which country is planning to build the world's largest seawater desalination plant ?
Answer: Israel

24. As working couples are facing difficulties while fighting for divorce or child custody battles in family courts, the Madras High Court has announced ———————– will function in the city from ———————- .
Answer: "holiday courts" will function in the city from July 10, 2010.
25. Which European country celebrates its National Day on 25th June (hint: England's final rivals in the Group stage of the FIFA World Cup)?
Answers : Slovenia

26. Who was the Tollywood director recently married on June 18, 2010 ?
Answer: Tollywood director Surender Reddy
Recently Tollywood director Surender Reddy tied the knot with Deepa.
27. Name the Jamaican triple Olympic champion who is going to retair on 2016 Olympics?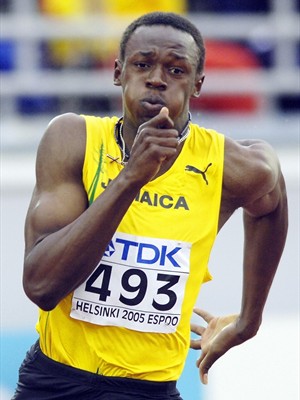 Answer: Usain Bolt
28. In 2010 which was declared as the fourth best among the top 10 luxury trains of the world by the travel magazine Conde Nast.
Answer: Palace on Wheels
Palace on Wheels has been declared the fourth best among the top 10 luxury trains of the world by the travel magazine Conde Nast.

29. Who won World Cup final 2010 ?
Answer: Spain

30. What was the World Cup song in 2010 ? and by whom it was sanged ?
Answer: World Cup song "Waka Waka,"
World Cup song "Waka Waka," was sang by Columbian pop queen Shakira and is to sing for a Bollywood film in future.

JUNE-JULY PART-I
JUNE-JULY PART-II
JUNE-JULY PART-III
Tag: June/July current affairs 2010, Current affairs of india, Current affairs of june 2010, June and July 2010 current affairs quiz, bank exam questions, Competitive exams, Current affairs, Current Affairs july 2010, Entrance exam, General Knowledge, General Knowledge Questions 2010, GK Questions, current affairs pdf, GK Questions july 2010, Latest General Knowledge Questions,
Disclaimer:
The author claims full ownership of all articles herein but doesn't claim ownership of all photos posted on this site. If the respective copyright owners wish for their photos to be taken down, feel free to leave a comment and these will be taken down immediately.